Wednesday, 01 December 2010 13:39
Now that you have had your website optimized and you are improving your organic search placement, it's time to ask your service firm exactly what are you getting for your monthly service fee.

It is not uncommon for a business that has had optimization done by an SEO firm to be paying a monthly service fee of anywhere from $300 to several thousand dollars a month. But what are you really getting for this monthly service fee? Do you even know?

For $300 a month times 12 months that's...
Read more...
Thursday, 28 October 2010 13:42
Originally Posted by Martin81Vette on seomoz

Have you considered using Yahoo Answers to try and drive some traffic to your website / blog? Yahoo Answers has become a very popular network for knowledge thirsty question askers and knowledge soaked answer-meisters, and they are all potential visitors for your site. This article aims to provide a detailed look at some tips / tricks for becoming the glowing Yahoo Answers guru you've always wanted to be!

I was inspired back in January...
Read more...
Friday, 22 October 2010 13:21
We already know search engine optimization includes, in part, a keyword-finding treasure hunt. We know they should be in your title, your first and last paragraph, and ideally, in the page URL.

Of course, these aren't the only places you should focus your efforts. Let's not forget other keywords can be found (i.e. placed) in the code, your HTML tags, description and so on.

Then you have the process of developing a per page keyword matrix, where you choose the most appropriate...
Read more...
Wednesday, 13 October 2010 21:24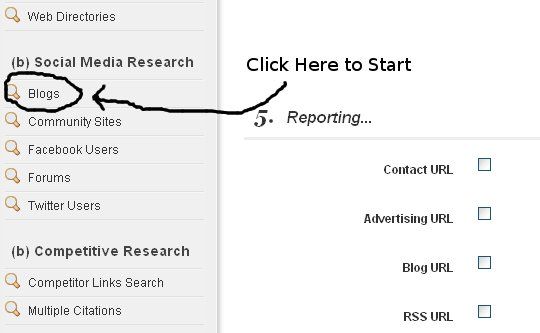 Imagine discovering, reviewing & scoring over 15,000 new link prospects each month, analyzing each one against more than 100 factors & aggregating critical link building metrics for each URL, narrowing in on your most relevant and valuable link prospects...while you're sleeping tonight.

Most of us should already be well aware of the value of link building for traffic and ranking as well as the fact that this can take huge amounts of time. Well Ontolo is here to make that process...
Read more...
Sunday, 26 September 2010 00:19
New to SEO? Need to polish up your knowledge? The Beginner's Guide to SEO has been read over 1 million times and provides comprehensive information you need to get on the road to professional quality SEO.

This guide is designed to describe all areas of SEO - from discovery of the terms and phrases that will generate traffic, to making a site search engine friendly, to building the links and marketing the unique value of the site/organization's offerings. Don't worry, if you are confused...
Read more...
Wednesday, 12 May 2010 22:38
by Danny DoverThe Beginner's Checklist for Small Business SEO
Research

Before you do any SEO you need to research the part of the web you will be trying to change. Many people believe this is the most important step in the SEO process. No skipping!

Complete the The Beginner's Checklist for Learning SEO - Completing all the tasks on this list will give you all the skills necessary to complete this checklist.

Write down your goal - Why are you doing this? Why do you want people...
Read more...
<<

Start

<

Prev

1

2 3 4 Next > End >>


Page 1 of 4